not a weeb
Introduction
Retro Cup of Pokémon features all tiers absent from the World Cup of Pokémon. That means this year, it will be an
RBY OU, GSC OU, ADV OU, DPP OU, BW OU, ORAS OU and SM OU
tournament. Each national team is required to have
7 players
, plus
exactly 4 substitutes
. This tournament will feature 16 teams in the first round, with
team formation and qualification priority
given to
RCoP 2022 qualifiers
, followed by WCoP teams that were not in RCoP, followed by completely new teams (that aren't supernations/rest-of-the-world). The latter rest of the world will only be allowed if there are less than 16 teams. Qualifying rounds will be created if there are more than 16 entrants, in a similar way to WCoP. For the first round, players will be randomly assigned into 4 groups of 4 for each generation (×7), with the top 8 teams with the most wins collected proceeding. The seeding tiebreak will be the highest-ranking points (6 points for sole 1st, 4 points for sole 2nd and 2 points for sole 3rd, shared between spots if necessary) within the group, just like WCoP and then randomization as the secondary tiebreak. The qualifying rounds and round 2 matches will be full 7 vs 7 man matchups.
RBY OU
will be
first-to-2-wins, (best of 3 excluding ties),
while
the rest
will be
first-to-1-win.
In the event of a playoffs tiebreaker, captains of both teams will rank their preferred tiers from #1-#3. Points will be assigned to the ranks in the following way: #1 — 1000, #2 — 100, #3 — 10. The point values are arbitrary but represent the relationship of 1st choice > 2nd choice › 3rd choice when summed. The 3 tiers with the highest number of points will be selected for the tiebreaker set and managers will then choose any 3 unique players from each of their rosters to play in the determined tier spots. If there's a tie, the 3rd tier will be decided at random between the two.
Qualifier Format
The 6 new teams (Afrabs, India, Mexico, Peru, US West and Chile) will be paired randomly between them. The three that win will then play against the 3 relegated teams from last year (US South, Latin America and Asia). Since US South finished 14th, it will pick one of the three and Latin America as 15th will choose between the last two and Asia will play the against the remaining one.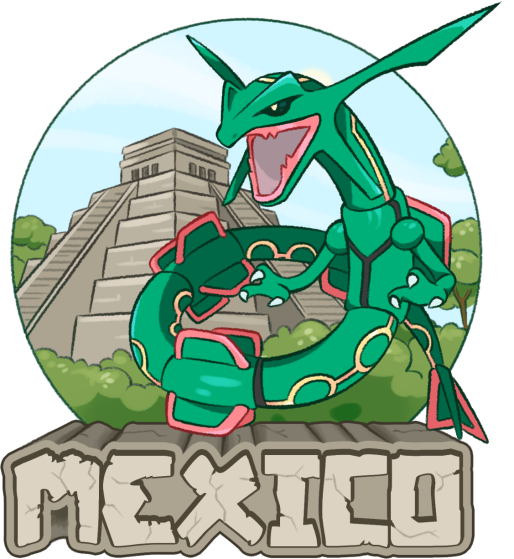 Mexico vs US West (0-4)
RBY OU:
Akaru Kokuyo
vs
Maya Chansey
GSC OU:
Chiles Habaneros
vs
Siatam
ADV OU:
Elian
vs
THE918th
DPP OU:
Churielix
vs
johnnyg2
BW OU:
Gtcha
vs
Hockey1
ORAS OU:
reymaki
vs
RealJester
SM OU:
Srita Kaguya
luisin
vs
PikachuZappyZap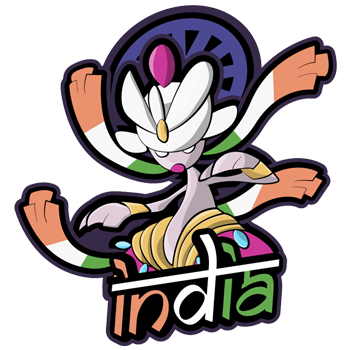 India vs Chile (3-4)
RBY OU:
abd1710
vs
Mako
GSC OU:
skimmythegod
vs
Jhonx~
ADV OU:
Rhmsitb
vs
1bstrd1
DPP OU:
TGA
vs
Mendeez
BW OU:
RaJ.Shoot
vs
-PkmTrainerBlue-
ORAS OU:
Blui
vs
Raptor
SM OU:
Dj Breloominati♬
vs
azogue
Peru vs Afrabs (3-4)
RBY OU:
teresbahji
vs
Jsaok3
GSC OU:
El químico del pueblucho
vs
salt on me
ADV OU:
Ghostfall22
vs
oldcvcv
DPP OU:
Darkness 789
vs
Oltan
Lokifan
BW OU:
Huargensy
vs
BlessyZ
ORAS OU:
SpectralThief
vs
Amir
SM OU:
Demon Takumo
vs
gilftl308
Deadline: Sunday 26th of June 11:59pm EDT
​
Last edited by a moderator: